HEALTH CARE AND FITNESS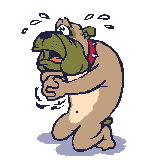 IS YOUR BEST FRIEND A BIG BABY WHEN IT COMES TIME TO VISIT THE VET OR HAVE THEIR TEETH CLEANED ?
Well now they can relax Pampered Pups can prolong their visit with the very latest
in home pet hygiene and health products.
Ask about this service for their next grooming
Many people very often under estimate the importance of the cleanliness of their best friends teeth. The fact is that bad teeth can lead to bad breath, gum diseases, infection and in some cases premature death due to bacteria that can build up in the space between the teeth and gums. This bacteria then enters the bloodstream causing infection and damage to organs such as the kidneys, lungs, heart, or liver.. Remember your best friend cannot tell you that his or hers teeth hurt, or they are suffering from head pains etc. Dental hygiene should never be left to the "biscuits and cookies" are good for the teeth approach. Many animals require a visit to the veterinarian at least once a year, often requiring a mild sedative. If this is done a blood test should also be requested from your veterinarian.
---


This image depicts serious periodontal disease - see your veterinarian immediately !!!!
Click Here For More Oral Images
---
So Call Us Today At 864-268-0651 For More Information
Or Ask About Theses New Products At Your Friends Next Grooming
---

FLEA INFORMATION

TICK INFORMATION

PAMPERED PUPS FLEA AND TICK TREATMENT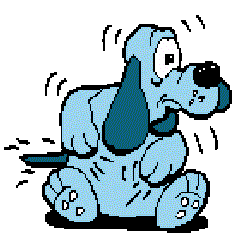 ---
Return To Pampered Pups Home Page
---