Helpful Information
Toxins & Poisons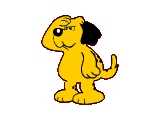 Consult your vet for more details !!!!!!
Antifreeze
Every year, by some estimates, about 10,000 dogs and cats are victims of accidental poisoning by automobile antifreeze. A pet does not have to drink a lot of antifreeze to be poisoned. Most brands of commercial antifreeze consist of 95 percent ethylene glycol, an extremely toxic chemical. Even a few licks of this sweet-tasting liquid can be fatal to a cat or dog. (Ethylene- glycol-based antifreeze is also extremely hazardous to children. A few ounces are lethal.) For a medium sized dog, ingestion of about 2 ounces (3-4 tablespoons ) is toxic. For cats, as little as 1/4 of an ounce (1-2 teaspoons) can be lethal. Antifreeze poisoning commonly occurs in spring and fall when car owners replace the old antifreeze with fresh antifreeze in their car radiators. However, poisoning can happen anytime, particularly when a car boils over or when a hose leaks, releasing the antifreeze. As mentioned above, this poisoning happens often to animals who are allowed to roam freely in their neighborhoods, but another high risk group are those dogs who are confined in garages and who may not always be provided with adequate fresh drinking water. These dogs may gain access to improperly or inadequately stored antifreeze or lick spilled or leaked antifreeze off the garage floor. If it is necessary to confine your pet(s) to your garage, make sure antifreeze containers are well secured and your animal has plenty of fresh water.
Another source of antifreeze are the decorative "snow globes" glassware. The liquid in the these displays contain 2% antifreeze and are very toxic.. I recently received of call of a young cat poisoned when ingesting some of the liquid from a shattered "snow globe".
Both cats and dog are attracted to the smell and taste of ethylene glycol. Therefore, when you or a member of your household changes antifreeze in the driveway, be sure to collect all of the waste coolant and properly dispose of it. And never leave a bucket of ethylene-glycol coolant unattended - even for a moment. Also remember that your car can leak coolant at any time. If you see a puddle of greenish-colored liquid in your driveway, flush the area with plenty of water and don't delay locating and fixing the leak. Another method of quick clean-up is to spread cat litter on the spill, clean up with rags (which are bagged immediately) and then rinse. Antifreeze will biodegrade in the environment, but it takes weeks or months to do so, so removing the spill is absolutely essential.
Antifreeze poisoning occurs in two stages: In the first stage, the ethylene glycol in the antifreeze causes a drunken appearance in the animal within about 30 minutes which may continue for several hours. After passing through stage 1, the animal appears to recover. Stage 2 begins when the dog's liver begins metabolizing the ethylene glycol, changing it into more toxic substances. Within 12 to 36 hours of ingestion, these metabolites have reached such a level that the dog's kidneys stop functioning, and the animal slips into a coma.
Getting the dog to a veterinarian is critical within the first 9-12 hours following ingestion. After that length of time, the liver will have already begun metabolizing the ethylene glycol into substances that cause kidney failure and ultimately death. I have been asked the question by several people-What should be done immediately care for my pet. Should I induce vomiting or give activated charcoal to my pet? These are very short term fixes and not a cure. The faster your pet is treated by a veterinarian the better the chances of recovery. Again, this poison is extremely toxic.
Another source of help is the National Poison Control Center, 800-548-2423.
Symptoms of antifreeze poisoning include a drunken appearance including staggering, lack of coordination, and apparent disorientation and vomiting. The animal may appear listless and depressed. Because early signs of antifreeze poisoning often mimic signs of other illness, neither you or your veterinarian may suspect antifreeze poisoning until it is too late. Fortunately, in house lab tests performed by your veterinarian by assist in the diagnosis of antifreeze toxicity.
In our practice we had a tragic incident involving two pets. One dog ingested antifreeze and then vomited the product. The other dog then licked up the vomit and also developed the toxicity. By the time the owner recognized the seriousness of the situation, it was too late and both pets died. We also had a situation involving a household of three cats. The same situation occurred. But, fortunately, the owner recognized the problem and we were able to save two of the three pets. As, you can see, this is truly a horrible and tragic poison.
Newer Products
One step owners can take to prevent a potential tragedy from befalling their pets is to use a less-toxic propylene-glycol-based antifreeze in the car. Propylene glycol, on the other hand - although not entirely nontoxic - is considerably less toxic than ethylene glycol. These products do provide an added margin of safety in the event of accidental ingestion. However, it still can cause death if a large amount is ingested. In addition, the metals in your cooling system that corrode or dissolve into your antifreeze can also be harmful. For this reason, motorists should always exercise caution when using any type of antifreeze product.

If your standard practice is to take your car to a mechanic for its winter preparations, be sure to ask specifically for a propylene-glycol-based antifreeze. (But be prepared to pay a little more.)
There are several nationally available propylene- glycol antifreezes on the market, including:
Sierra (Safe Brands Corp., 1-800-289-7234)
Sta-Clean (Sta-Clean Products, 1-800-825-3464
Prestone LowTox® Antifreeze/Coolant-available at most automotive stores and departments
Chocolate
Theobromine is a chemical that is chocolate. This chemical is a methylxanthine and is toxic to dogs especially smaller dogs due to their body size that can cause either illness or in some cases death. As little as 4 ounces of baking chocolate or 1 pound can be fatal if ingested by a dog weighing 10 pounds or less. The half life of Theobromine (the time it takes for humans to totally metabolize) is 2-3 hours. The half life for dogs for Theobromine is 17.5 hours.
Dogs do not excrete methylxanthines efficiently. When dogs ingest products containing
methylxanthines, the methylxanthines are absorbed by the intestines and go to liver. The liver will remove some of this and then will exit the liver as the blood will carry this to the right side of the heart. After the blood is pumped to this side it returns to the left side for circulating to the entire body. A portion of this is removed by the liver and will re-enter through the blood stream. It is then moves to the small intestine and is reabsorbed by the intestine and the cycle starts all over again. So each time this happens, this results in a removal of only a very small quantity of this toxic methylxanthine compounds.
The quantity of Theobromine in chocolate varies according to formulation. Sweet milk chocolate typically contains only 44 mg of Theobromine per ounce. Semi-sweet chocolate contains 150 mg of Theobromine per ounce. Baking chocolate contains an extremely high quantity of Theobromine , 390 per ounce. Only 3 ounces of baking chocolate can kill a 20 pound dog. Dogs that ingest Theobromine from ingested chocolate products absorb this clinically 2-4 hours after ingestion and will show symptoms of restlessness, panting, diarrhea and increased heart rate. Over time, the body temperature rises, arrhythmias of muscles become rigid and finally seizures and often death. Treatment involves decreasing the further absorption of theobromine from chocolate products and is very beneficial if the dog is seen within 2 hours of having ingested.
The breakdown for Theobromine and Chocolate in mg/oz:
Cocoa Bean Landscaping mulch: 300-1200
Cocoa Beans: 400-1500
Cocoa Powder: 400-550
Unsweetened Chocolate: 450
Semi-sweet Baking Powder (chips): 135-260
Milk Chocolate: 60
Hot Chocolate Beverage: 12
White Chocolate: 1
Treatment care that will be provided by your veterinarian includes administration of intravenous needed for abnormalities and seizures and maintenance of normal body temperature. Prognosis for dogs with chocolate toxicity is good if the animal is treated by a veterinarian after having eaten a toxic dose of chocolate. Prognosis is guarded if heart abnormalities, tremors, muscles rigidity or seizure if they develop. Dog owners should be very aware of "Cocoa Bean Mulch" that is used in gardens. This is a byproduct of the cocoa beans shells and has a much higher concentration of Theobromine and caffeine. Due to the smell of chocolate that this mulch produces, dogs and puppies are attracted to this mulch which looks like hulls. With these two combinations of chemicals and with being concentrated, this speeds up the absorption if ingested and readily speeds up symptoms that can be lethal without the pet owners awareness due to producing symptoms of other onset diseases and illness. Pet owners should take their dogs to their veterinarians if ingestion is suspected and seek medical treatment immediately. The ASPCA Poison Control Center has recently listed Cocoa Bean Mulch as toxic hazard to dogs.

Plants
Alfalfa
Almond (pits of)
Aloe Vera
Alocasia
Amaryllis
Apple (seeds)
Apple Leaf Croton
Apricot (Pits of)
Arrowgrass
Asparagus Fern
Autumn Crocus
Avocado (fruit & pit)
Azalea

Baby's Breath
Baneberry
Bayonet
Beargrass
Beech
Belladonna
Bird of Paradise
Bittersweet
Black-eyed Susan
Black Locust
Bleeding Heart
Bloodroot
Bluebonnet
Box
Boxwood
Branching Ivy
Buckeyes
Buddhist Pine
Burning Bush
ButtercupC

Cactus, Candelabra
Caladium
Calla Lily
Castor Bean
Ceriman
Charming Dieffenbachia
Cherry (pits, seeds, & wilting leaves)
Cherry, most wild varieties
Cherry, ground
Cherry, Laurel
Chinaberry
Chinese Evergreen
Christmas Rose
Chrysanthemum
Cineria
Clematis
Cordatum
Coriaria
Cornflower
Corn Plant
Cornstalk Plant
Croton
Corydalis
Crocus, Autumn
Crown of Thorns
Cuban Laurel
Cutleaf Philodendron
Cycads
Cyclamen

Daffodil
Daphne
Datura
Deadly Nightshade
Death Camas
Devil's Ivy
Delphinium
Decentrea
Dieffenbachia
Dracaena Palm
Dragon Tree
Dumb CaneE

Easter Lilly
Eggplant
Elaine
Elderberry
Elephant Ear
Emerald Feather
English Ivy
Eucalyptus
Euonymus
Evergreen

Ferns
Fiddle-leaf Fig
Florida Beauty
Flax
Four O'clock
Foxglove
Fruit Salad Plant

Geranium
German Ivy
Giant Dumb Cane
Glacier Ivy
Golden chain
Gold Dieffenbachia
Gold Dust Dracaena
Golden glow
Golden Pathos
Gopher Purge

Hahn's Self-Branching Ivy
Heartland Philodendron
Hellebore
Hemlock, Poison
Hemlock, Water
Henbane
Holly
Honeysuckle
Horsebeans
Horsebrush
Horse Chestnuts
Hurricane Plant
Hyacinth
Hydrangea

Indian Rubber Plant
Indian Tobacco
Iris
Iris Ivy

Jack in the Pulpit
Janet Craig Dracaena
Japanese Show Lily
Java Beans
Jessamine
Jerusalem Cherry
Jimson Weed
Jonquil
Jungle Trumpets

Kalanchoe

Lacy Tree Philodendron
Lantana
Larkspur
Laurel
Lily
Lily Spider
Lily of the Valley
Locoweed
Lupine

Madagascar Dragon Tree
Marble Queen
Marigold
Marijuana
Mescal Bean
Mexican Breadfruit
Miniature Croton
Mistletoe
Mock Orange
Monkshood
Moonseed
Morning Glory
Mother-in-Law's Tongue
Morning Glory
Mountain Laurel
Mushrooms

Narcissus
Needlepoint Ivy
Nephytis
Nightshade

Oleander
Onion
Oriental Lily

Peace Lily
Peach (pits & wilting leaves)
Pencil Cactus
Peony
Periwinkle
Philodendron
Pimpernel
Plumosa Fern
Poinciana
Poinsettia (low toxicity)
Poison Hemlock
Poison Ivy
Poison Oak
Pokeweed
Poppy
Potato
Pothos
Precatory Bean
Primrose
Privet, Common

Red Emerald
Red Princess
Red-Margined Dracaena
Philodendron
Rhubarb
Ribbon Plant
Rosemary Pea
Rubber Plant

Saddle Leaf Philodendron
Sago Palm
Satin Pothos
Schefflera
Scotch Broom
Silver Pothos
Skunk Cabbage
Snowdrops
Snow on the Mountain
Spotted Dumb Cane
Staggerweed
Star of Bethlehem
String of Pearls
Striped Dracaena
Sweetheart Ivy
Sweetpea
Swiss Cheese Plant

Tansy, Mustard
Taro Vine
Tiger Lily
Tobacco
Tomato Plant (green fruit, stem, and leaves)
Tree Philodendron
Tropic Snow Dieffenbachia
Tulip
Tung Tree

UUmbrella Plant

VVirginia Creeper

WWater Hemlock
Weeping Fig
Wild Call
Wisteria

Y Yews--
e.g. Japanese Yew
English Yew
Western Yew
American Yew

National On Line Animal Poison Control Center


Return To Pampered Pups Home Page